Temple administrator Marcie Oelbracht has been with Temple Israel Ner Tamid since November 2012. A native of Cleveland, she was consecrated and confirmed at Fairmount Temple when Rabbi Fred Eisenberg was the associate Rabbi. She attended the University of Cincinnati, where she was the Bearcat mascot, and has a Bachelor's degree in Communications. After completing a paralegal certificate from Lakeland Community College, Marcie worked for six years in law offices before coming to TINT. She and assistant administrator, Linda McMullen, handle all aspects of temple operations that are not religious in nature. Marcie and husband, Tom, have three children and one dog.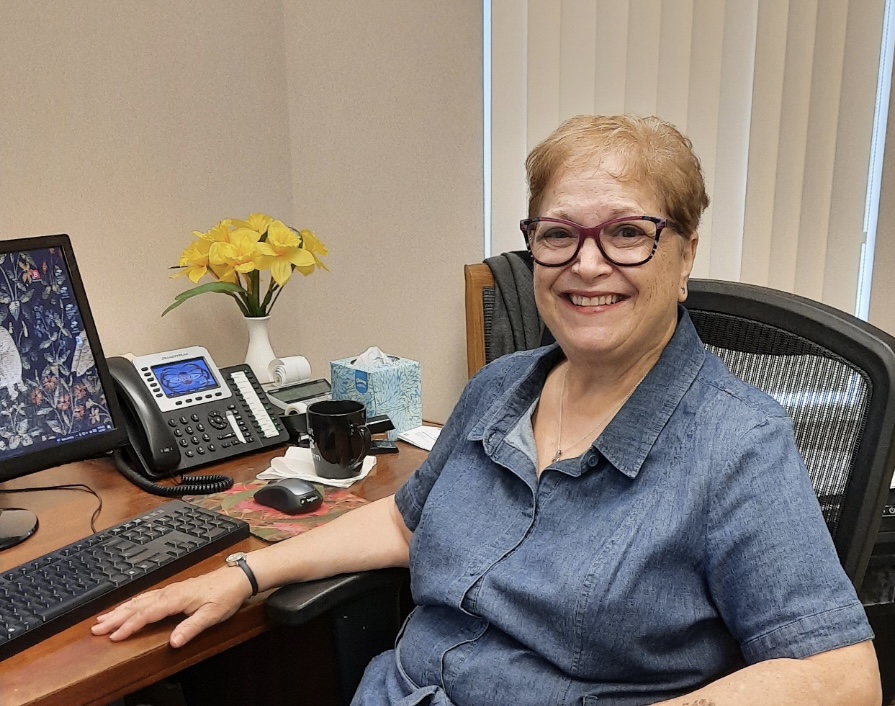 Linda McMullen has been the Assistant Temple Administrator since 2013, helping with office duties as well as acting as the synagogue's graphics designer and editor of the bi-monthly bulletin, The IsraeLight. A member of TINT since the merger with Temple Ner Tamid, she served on the Board of Trustees for 18 years, and for many years ran the in-house gift shop. Linda is semi-retired, having been a copywriter for 35 years, and a reporter/photographer for Cleveland area publications. In addition to volunteering at University Hospital as a "baby cuddler" and at the Cleveland Animal Protective League as a Cat Adoption Specialist, she is a frequent traveler – "working on my bucket list" – and has been to England, Amsterdam, Israel, France, India, Cambodia, Italy and throughout the U.S.
Edna Talmor Akrish is a Master Hebrew teacher and national award-winning educator. Born and raised in Israel, she has held many leadership positions in the Jewish community, including Ambassador for Unity program developer and Cleveland Hebrew Schools principal and superintendent. Edna has led many Cleveland community and national teen trips to Israel, and has advised on curriculum writing in preparation for the March of the Living to Poland. A high tech business owner in addition to being TINT's Religious Education Director, she is an active Jewish Film Festival board member and Jewish Federation task force evaluation member. Edna holds a bachelor degree in Jewish studies and ethics, a Master's in Management, and is certified in Peace negotiation and Labor Mediation. She lives in Cleveland with her husband Yair, and has three children and three grandchildren.